I believe my greatest calling in this season of my life is to be a prayer warrior grandma over our five grandkids (4 boys and a girl right in the middle). For my 60th birthday, Rick gave me a beautiful, yet simple necklace with five small pendants that have our grandkids' first initials on them. The necklace often reminds me throughout the day to pray over these precious five souls.
Whenever I am holding one of the babies or toddlers, they often hold or tug on the pendants. Three-year-old Wim recently found the "W" pendant and as he looked at it, I told him that I pray for him when I look at my necklace. He didn't miss a beat and said, "I feel so much better now!"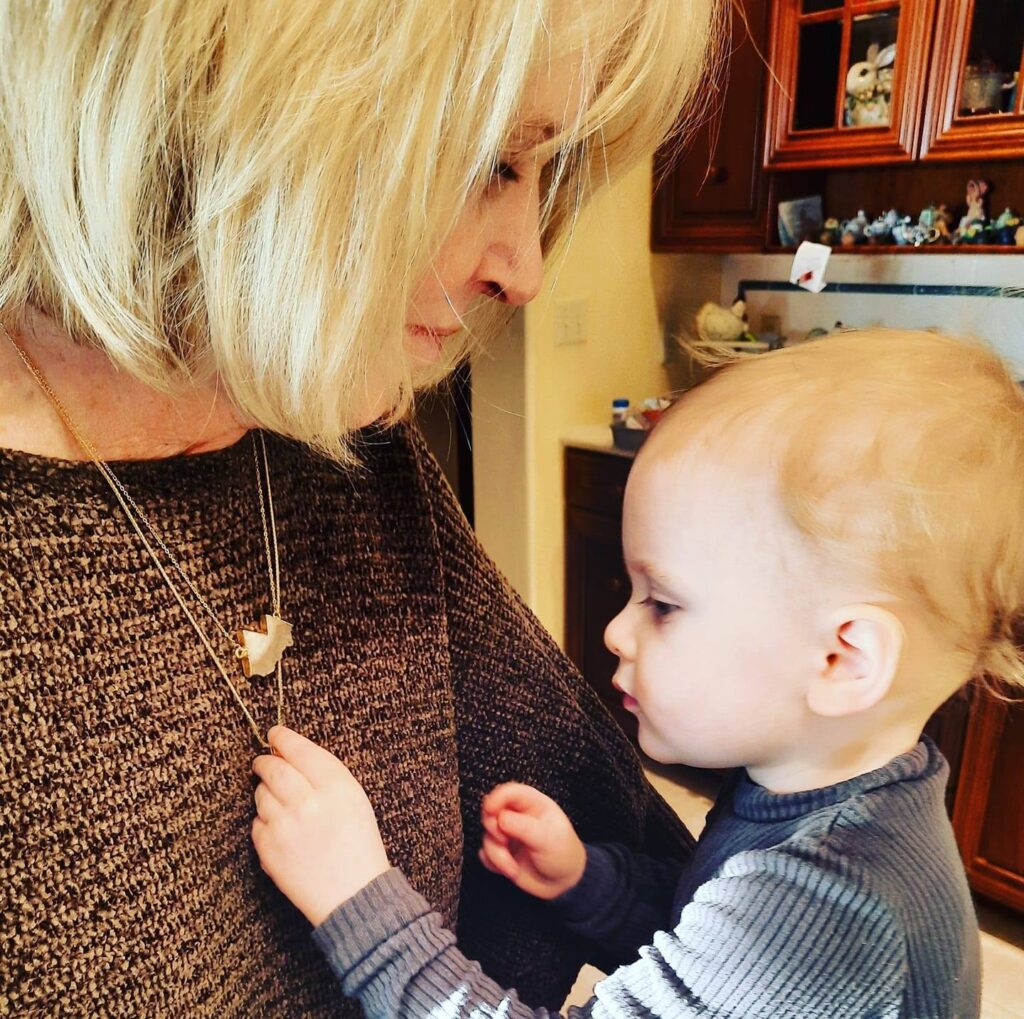 So do I, precious Wim, so do I.
In my new book, The Loudest Roar, I open with a story of our oldest grandson Liam when he was just two years old and encountered a roaring lion at the zoo. Liam was strong and courageous only because of the protective barrier between him and the massive, towering lion over him. He knocked on the barrier and said, "Hey, you!" as if to say, "You don't scare me!"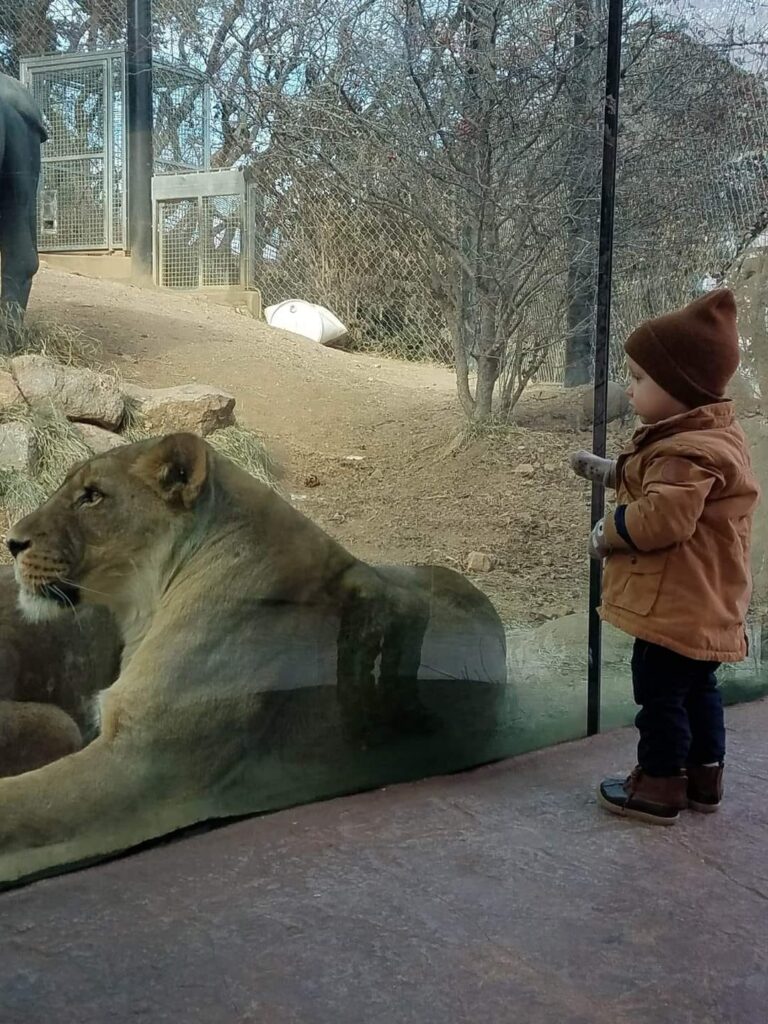 Liam is now five-years-old and just started kindergarten this fall. My daughter texted me on his first morning, "Please be praying for courage and peace for his little heart in all the newness."
You better believe I'm going to be praying that over Liam in the coming days!
You never forget those first days of kindergarten, do you? I still remember my first day way back in 1965, wearing my red and navy plaid dress, bow in my hair, and red socks and black shiny shoes. And I especially remember when Liam's mama, my firstborn, went to her first day of kindergarten right after we moved to Beijing, China.
Don't we all need whispered prayers for courage and peace to reign over us each day?
Perhaps you're a mom of a new first grader or a college freshman, and your house is way too quiet right now. Perhaps you're worried for your child's health or safety. Or maybe you have a prodigal child (or grandchild) who has strayed from the faith or even cut off all contact with you and all you can do is pray for him.
The best gift you can give them is to consistently pray for them. Together, let's rise up as prayer warriors for our children and grandchildren!
In my book, I include some written prayers in the back that you can pray over your own children or grandchildren. And, if you subscribe to my website at judydunagan.com, you'll get a free download of a bonus prayer resource called "The Power of Praying Scripture" — I've found that one of the best ways to calm my anxious heart when praying for loved ones is to pray Scripture prayers for them.
I'd also love to hear from you. Please leave a comment to share how prayer has helped give you courage as a parent or grandparent.